Title: Paid Search Strategist | Team: Paid Advertising || At Inflow Since: 2017

General Bio:
Nickname: Kills
I was born and raised just south of Denver and now live in the heart of downtown. My love for marketing began in high school. I was part of an organization called DECA which introduced me to the world of marketing. I then went on to study marketing at the University of Colorado Boulder and my favorite class I took was Digital Marketing. My Digital Marketing professor led me to Inflow, and I have been working here ever since!
What's the most fun thing you've bought with your Build Your Own Perks? – OR – What do you plan to buy with Build Your Own Perks?
The most fun thing I've bought myself is round-trip tickets to Nashville. I love to travel, so I plan on buying more flights in the near future…I just don't know where to yet.
If you weren't doing this, what would you be doing?
I would be laying on a beautiful beach and/or traveling around the world!
Please share your favorite gif and explain why it's your favorite: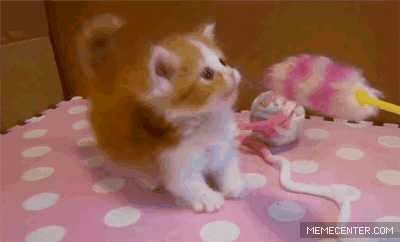 First of all, the kitten in this is purrfect, and I absolutely love cats. When someone on the PPC team takes a long time to respond to a message on Slack, we send each other "mic check" giphys such as this one to remind people about the message we are waiting on a response for.