Hi, I'm Kaylene! (she/her/hers)
Title: Paid Search Strategist | Team: Paid Advertising | At Inflow Since: 2017

General Bio:
Nickname: Kills
I was born and raised just south of Denver and now live in the heart of downtown. My love for marketing began in high school when I was part of an organization called DECA. DECA introduced me to the world of marketing, and then I went on to study marketing at the University of Colorado Boulder. My favorite class I took was Digital Marketing, and my Digital Marketing professor led me to Inflow.
I'm a rare unicorn in that I love deadlines. I'm versatile in my skillset across paid search and shopping, as well as paid social media.
Outside of work, you can find me chilling or skiing up in the mountains. I also love to stay active and play sports, but watch out because I'm super competitive!
What's the most fun thing you've bought with your Build Your Own Perks?
The most fun thing I've bought myself is round-trip tickets to Nashville. I love to travel, so I plan on buying more flights in the near future… I just don't know where to yet.
What's the best part about working at Inflow?
One of Inflow's core values is "every team member is a raving fan." I can easily say that I am a raving fan as Inflow provides incredible benefits and truly takes great care of the employees.
If you weren't doing this, what would you be doing?
I would be laying on a beautiful beach and/or traveling around the world!
Please share your favorite gif and explain why it's your favorite: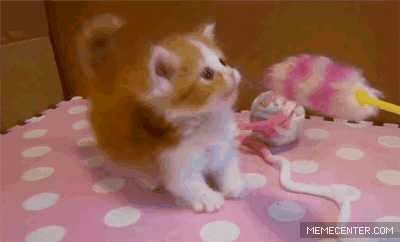 First of all, the kitten in this is purrfect, and I absolutely love cats. When someone on the PPC team takes a long time to respond to a message on Slack, we send each other "mic check" giphys such as this one to remind people about the message we are waiting on a response for.