Title: Director of Paid Search | Team: Paid Advertising | At Inflow Since: 2013

General Bio:
Caesar Barba may be the Director of Paid Services for Inflow, his most important title is "Proud Pappa of Fawkes" (#harrypotternerd), a miniature Schnauzer with a penchant for trouble making and sock eating. When he's not caring for his furry child, he's bringing a diverse online marketing tool belt to the Inflow team. He believes every online marketing question has a data-driven solution and is constantly exploring new ways to track and present valuable insights. With a bachelor's degree in mathematics from the University of Southern California, Barba spends his time sifting through analytics and spreadsheets, working to help drive online strategies (nerd alert!).
Barba began his career in 2010 as a Paid Search Analyst, and has since developed various skills in analytics, account management, conversion optimization, custom reporting and strategy development. He takes the time to get to know his clients, learning all he can about their business before determining the ideal structure to move forward. Barba is Google Adwords Certified and a Google Partner.
With his natural curiosity, Barba is just as inquisitive outside the office as he is during business hours. His insatiable appetite for sushi and penchant for playing sand volleyball are perhaps the only things he enjoys more than a good analytical challenge.
What's the most fun thing you've bought with your Build Your Own Perks? – OR – What do you plan to buy with Build Your Own Perks?
Ummmm, Great American Beer Festival for myself and friends!
Do you have a favorite Inflow moment?
This kind of was an ongoing one – we used to line the top of the freezer with ping pong balls… No one ever saw it coming…like every time…and the whole office would always hear it.
Also the Inflounge… ask Mandy.
If you weren't doing this, what would you be doing?
Professional hand model
Please share your favorite gif and explain why it's your favorite: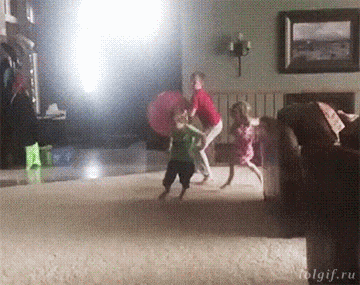 or this guy: