Title: Manager of CRO & Analytics | Team: Conversion Optimization | At Inflow Since: 2019

What's the most fun thing you've bought with your Build Your Own Perks? – OR – What do you plan to buy with Build Your Own Perks?
A different ski pass so I can ski everywhere!
Do you have a favorite Inflow moment?
Having a great client meeting while surrounded by 3 dogs.
If you weren't doing this, what would you be doing?
Plumbing
Please share your favorite gif and explain why it's your favorite: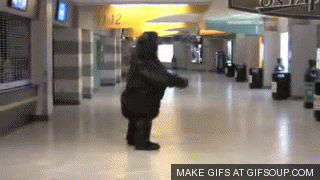 This bear copied the dance I do when I complete a successful winning test for a client!