Hi, I'm Andrew! (he/him/his)
Title: Senior Paid Strategist | Team: PPC | At Inflow Since: 2018

General Bio:
I was born and raised in St. Paul, Minnesota, but graduated from the University of Colorado at Colorado Springs (UCCS) for undergrad and Washington State University for an MA in Strategic Communication (Go Cougs). Today, I specialize in driving business results through the power of paid social media. I have more than six years of experience in digital strategy, spanning paid search, paid social, email marketing, and programmatic media.
Depending on your perspective, I'm either good or bad for a dad joke at the ready.
What's the most fun thing you've bought with your Build Your Own Perks? – OR – What do you plan to buy with Build Your Own Perks?
I am planning on buying a plane ticket to visit my grandpa and spend some quality time with him.
What's your favorite part about working at Inflow?
The best part about working at Inflow is the subject-matter expertise. Whether SEO, Google Ads, CRO, or Paid Social, we have people who are passionate about their craft and take pride in everything they do.
Do you have a favorite Inflow moment?
There was an epic tug of war battle between Riley and Toast.
If you weren't doing this, what would you be doing?
If I weren't in digital marketing, I would be a teacher or a substance abuse counselor. I like helping people.
Please share your favorite gif and explain why it's your favorite: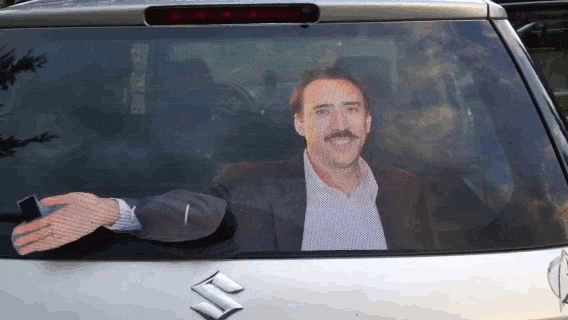 This gif makes me laugh. Also, some of the best work he's done in years 🙂