Title: Senior Paid Strategist | Team: PPC | At Inflow Since: 2018

General Bio:
I was born and raised in St. Paul, Minnesota, but graduated from the University of Colorado at Colorado Springs (UCCS) for undergrad and Washington State University for an MA in Strategic Communication (Go Cougs). After graduation, I moved into agency-life and specialized in paid search. I love all things digital marketing: paid search, paid social, and SEO. I ended up at Inflow because I wanted to work with an award-winning team who shares my passion for digital marketing.
On the weekends I like to hang out with my wife and explore CO – there are so many fun places to visit here! I also like practicing my jokes on my wife… she's a tough crowd though, let me tell ya!
What's the most fun thing you've bought with your Build Your Own Perks? – OR – What do you plan to buy with Build Your Own Perks?
I am planning on buying a plane ticket to visit my Grandpa and spend some quality time with him.
Do you have a favorite Inflow moment?
There was an epic tug of war battle between Riley and Toast.
If you weren't doing this, what would you be doing?
If I weren't in digital marketing, I would be a teacher or a substance abuse counselor. I like helping people.
Please share your favorite gif and explain why it's your favorite: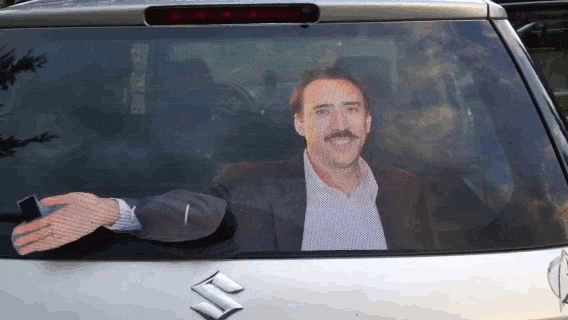 This gif makes me laugh. Also, some of the best work he's done in years 🙂