Hi, I'm Alex! (he/him/his)
Title: Sr. Manager of SEO | Team: SEO | At Inflow Since: 2008

General Bio:
I was born and raised in Denver, CO. After graduating with a degree in computer science in 2005, I came across a Craigslist ad looking for a Search Engine Optimization Specialist. The ad wanted people who were interested in learning how the search engines work. That caught my attention, so I responded and got the job.
While in that position, I attended a local SEO conference in Denver, where I met Mike Belasco as he was just starting up his company. In 2008, a mutual friend in the industry let me know that Mike was hiring for an SEO specialist, so I applied, and I've been working with Mike ever since.
Internet marketing is my passion. I love that it's always evolving and there's always something new to learn.
On the weekends, I usually spend time with my wife and daughter. We love going to local "fests" where we can enjoy the outdoors and eat at local food trucks, and where my daughter can play on the rides. When I'm at home, I partake in my other passion for video games. I've been a game hobbyist since the days of the Atari 2600, and I still own most of the game systems I've had through childhood, including rare platforms like the Atari Jaguar and Sega Nomad!
I'm a tech-nerd in many aspects, and I work in an industry that I truly love.
What's the most fun thing you've bought with your Build Your Own Perks?
It's a toss-up between taking my family to Casa Bonita or my GoPro camera. My daughter absolutely loves Casa Bonita, so it's always a lot of fun. The GoPro has been great, too, especially since we're always out doing fun things. I've been attaching it to a shoulder harness and capturing video whenever we go out for something special.
What's the best part about working at Inflow?
The best part of working at Inflow is the flexibility in scheduling and the opportunities to continue our education and develop our careers.
Do you have a favorite Inflow moment?
One of my favorite moments would be going to San Diego for the "Search Love" conference.
If you weren't doing this, what would you be doing?
If I wasn't working in marketing, I would probably be working in the video game industry.
Please share your favorite gif and explain why it's your favorite: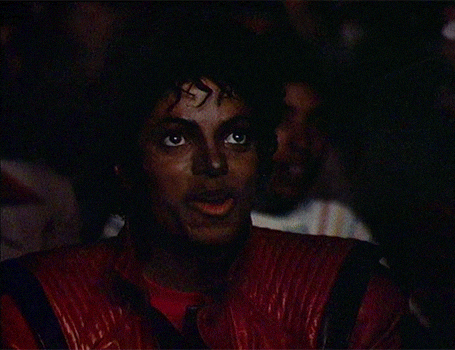 …because you know if it's the Michael Jackson eating popcorn GIF, the comment thread is going to be good.